Ultimate Immune Support
Regular price
Sale price
$25.00
Supercharge your immunity with 27 of nature's most potent immune-boosting ingredients. This all-in-one doctor-formulated supplement helps you maintain and fortify a healthy immune system. Available in 120 capsules.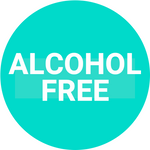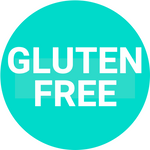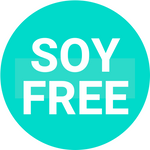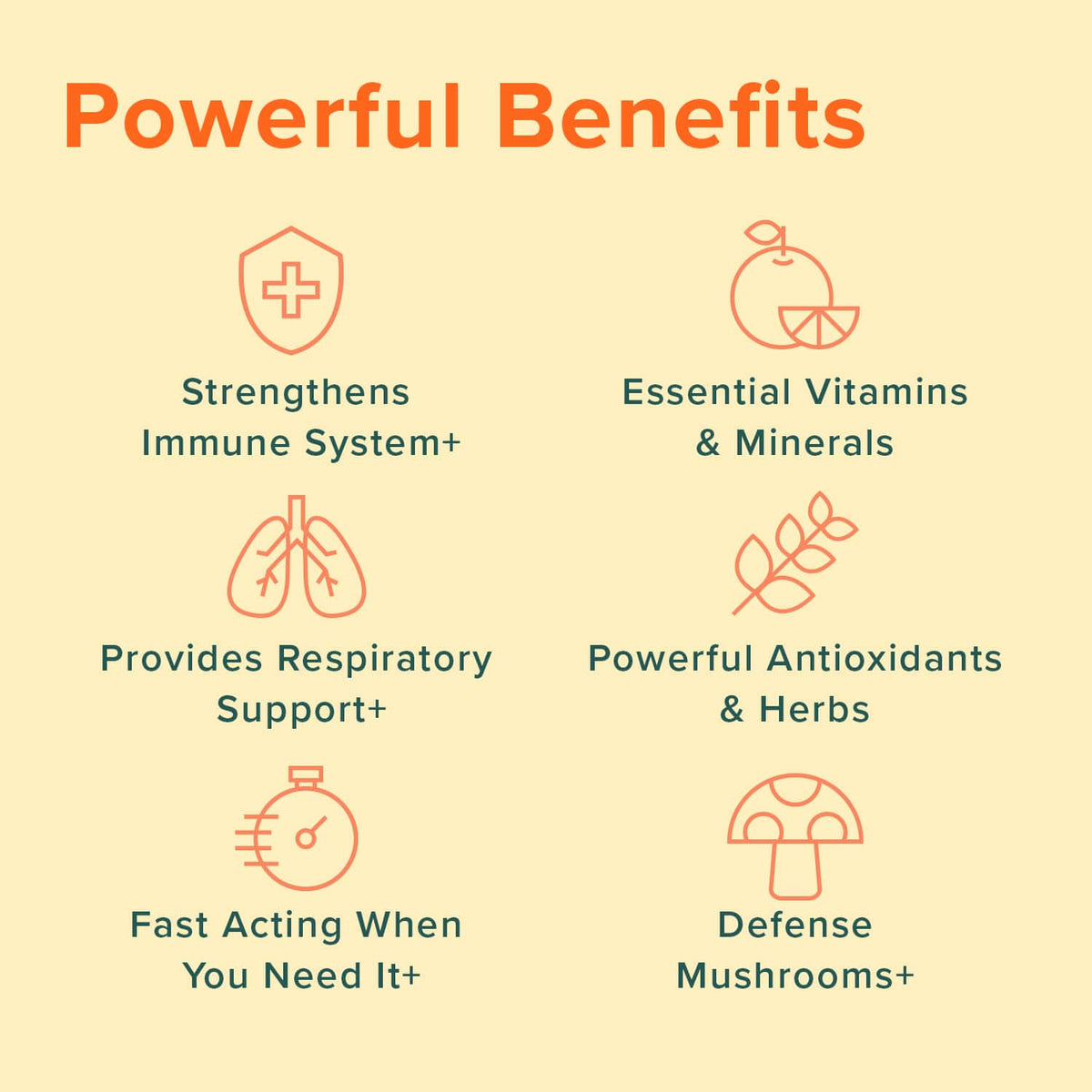 Why Choose Ultimate Immune Support?
Doctor-formulated all-in-one immunity booster+
27 of nature's most potent immunity boosting ingredients+
Highest levels of Vitamins C, D & Zinc for powerful defense+
Clinically researched super herbs for immune system and respiratory health support+
+ These statements have not been evaluated by the Food and Drug Administration.
This product is not intended to diagnose, treat, cure, or prevent any disease.
Translation missing: en.accessibility.collapsible_content_title
How to use our Immune Support Supplement

At the very first onset of imbalance, for the fastest relief, take 4 capsules 3 times a day, with food, for 7 days max. 
For daily support, take 4 capsules a day.
Why should I take Ultimate Immune Support?

A healthy functioning immune system is a beautiful thing that needs a variety of vitamins and minerals for efficient function. Ultimate Immune Support contains high levels of vitamins C, D & Zinc, with powerful mushrooms and super herbs for respiratory health and mushrooms, making this your all-in-one immunity supplement. 
How does this product support my immune system?

This powerful capsule can enhance your immune system in 4 key ways:

Critical vitamins and minerals that help nourish important immune system functions.
Super Herbs such as traditional herbs Astragalus, Echinacea, Elderberry, and Andrographis, as well as our Super Herbs Blend, which provide potent healing power. 
Power Mushroom Blend which provides immune and antioxidant support.
Vibrant Flavonoid Blend which helps to protect the body from free radicals and oxidative stress that could negatively affect the immune system.
How does this product support respiratory health?

Ultimate Immune Support contains several ingredients that are key in supporting respiratory health. These include Beta Carotene, Vitamin D, Elecampane, Organic Horehound, and English Ivy.
Is this product tested for heavy metals?

Absolutely. Each batch of Ultimate Immune Support is Independently Lab Verified for quality, potency and purity, including heavy metal testing. Our Ultimate Immune Support meets all regulatory standards. 
Can I take Ultimate Immune Support if I'm pregnant?

Some of the herbs in Ultimate Immune Support have not been tested on pregnant women. Out of an abundance of caution, we recommend that you do not take this product. We always recommend that pregnant women consult with their medical practitioner.
Are there any side effects?

No side effects have been reported. Pregnant or lactating women or anyone undergoing treatment for a medical condition, including autoimmune conditions, should consult with their medical care practitioner prior to taking Ultimate Immune Support.
Can I give this product to my children?

We do not recommend this product for kids 12 years old and under. As always, we recommend that you consult with your child's medical practitioner.
Purity Tested

We conduct rigorous ingredient testing for contaminants and impurities.

Independently Lab Verified

Consistently 3rd party tested for quality, potency and purity to give the most in every bottle.

Good Manufacturing Certified

Our manufacturing facilities are cGMP Certified because safety and quality come first.
Translation missing: en.accessibility.collapsible_content_title
Whether you're fighting seasonal allergies or want to be proactive in your healthy lifestyle, our immune support pills are here to help you on your journey. LEARN MORE +

Further Food's Ultimate Immune Support was carefully designed to supercharge the immune system with a range of ultra-beneficial immunity ingredients. In fact,this doctor-formulated Further Food supplementfor immune supportcomes with twenty seven herbs and other ingredients to help keep you feeling your best.  When seasons change, the environment that we are in often also rapidly changes. Sometimes this change can be a temperature change, pollen in the air, excess humidity in the air, lack of humidity in the air, and the list goes on. Sometimes these environmental triggers can cause the body to overreact to the unexpected stimulus and can negatively impact the immune system. For these reasons, Further Food has created our immune support pills to combat the unexpected changes and keep your immune system in shape during these seasonal shifts. Try our immune support pills and boost your body's system today!

At Further Food, we are dedicated to providing premium quality products that our customers can trust and love. That's why our Further Food professionals have carefully formulated all products to achieve the health and wellness that our customers are looking for. Our premium supplement for immune support is no exception to this dedication and is made to be dairy, soy, and gluten-free. Our Ultimate Immune Support capsules are also lab-tested to ensure quality control and provide peace of mind for our customers looking for the best product available.

Bring your bodily well-being to a new level with Further Food's immune support supplement today