FAQs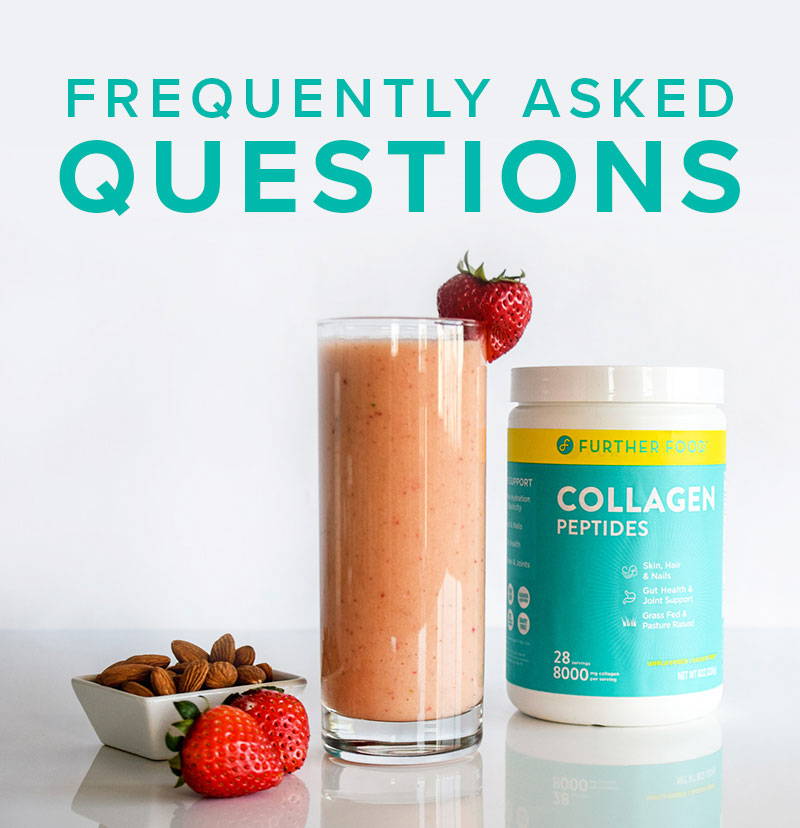 SHIPPING, DELIVERY & ORDER STATUS
Where do you ship to? Do you ship internationally?
We ship throughout the US, Canada, and internationally.
How much is shipping in the US? How long will my order take to reach me?
Shipping within the United States is $4.99 per order. Due to the busy holiday season, we are experiencing processing and carrier delays. You should reveive your order within 7-10 business days. We also offer 2-3 business day Expedited Shipping for $17.99. US orders over $49 get free shipping. For more information, see our Shipping and Returns Policy page.
How much is shipping outside the US?
We ship worldwide via DHL International. Shipping rates to locations outside of the United States vary based on weight and location. Customers outside the US are responsible for all duties and taxes upon delivery. Please allow 7-21 business days for international deliveries.
Can I make changes to my order or add items to my order after it's been placed?
Unfortunately, once orders are placed, additional items can't be added. If you make a mistake on an order, please reach out to our customer care team at wecare@furtherfood.com ASAP.
My tracking says my package has been delivered, but why haven't I received my package?
We're so sorry to hear about this! Please reach out to us at wecare@furtherfood.com and we'll help get to the bottom of it.
What payment methods are accepted?
We accept all major credit cards, PayPal, and Shop Pay.
When checking out with Shop Pay, you now have the option to pay now or pay later on orders over $50. Paying in installments with Shop Pay allows you to split your purchase amount into 4 equal, biweekly installment payments—with 0% interest, no hidden or late fees, and no impact on your credit score.* In some instances, your first payment is due when you make your purchase; otherwise, your first payment is due 2 weeks after your purchase.
*Payment options are offered by Affirm and are subject to eligibility check and might not be available in all states. California residents: Affirm Loan Services, LLC is licensed by the Department of Business Oversight. Loans are made or arranged pursuant to California Financing Law license.
Why isn't my discount code working?
We'd love to help! Let's see if the following applies to you.
- The discount code has expired. Most codes run for a limited time only.
- You've already used the code. Our promo codes are one-time use, so they won't work if you've used them in the past.  
- The order already has a discount code applied. Discount codes can't be stacked. Only one discount code can be applied to each order.  
- You've selected Subscribe & Save. Subscribe & Save orders receive 15% off every order, so they aren't eligible for additional discounts.
- If you're still having trouble, please contact us!
What is your return policy?
We're committed to delivering only the highest quality products that you'll not only love, but trust. If you're not 100% in love with your purchase, we offer a 100% Money-Back Guarantee. To obtain a refund, please email us at wecare@furtherfood.com within 30 days of purchase, and we'll help you process your return.
Does Further Food have a commitment to sustainability?
Yes! We are proud to be the first supplement company to package our collagen products in 100% post consumer recycled (PCR) jars. It takes 78% less carbon and 90% less energy to make PCR plastic in comparison to virgin plastic. Additionally, we ship all products in eco-friendly, recyclable shipping envelopes.
Where are Further Food products made?
All Further Food products are manufactured and packaged, with love, in the USA.
What is the difference between your Collagen Peptides and Marine Collagen?
The primary difference is the source of collagen. Our Collagen Peptides (in the teal jar) are sourced from grass-fed, pasture-raised bovine collagen and our Premium Marine Collagen Peptides (in the blue jar) are sourced from wild-caught North Atlantic codfish. Both products offer the same amazing benefits. You can learn more about our bovine collagen or learn more about our marine collagen.
What types of collagen are in Further Food Collagen?
Further Food Collagen Peptides contain Type 1 and 3 Collagen, two of the most common collagen types found in the body. Type 1 and 3 both support skin, hair, nails, bones joints, and digestion. Recent advanced third-party testing has revealed that our Marine Collagen contains Type 2 collagen, which helps support joints, in addition to type 1 and 3 collagen!
Are Further Food products gluten-free?
Further Food products do not contain gluten. However, our products are not manufactured in gluten-free verified facilities. The exception is Superfood Matcha, which is verified gluten-free.
Which Further Food products are vegan/plant-based?
The following products are vegan/plant-based:
Do Further Food products contain dairy or nuts?
Further Food products are dairy and nut free. However, our products are not manufactured in dairy and nut-free verified facilities.
Can I take multiple Further Food products together?
Yes, Further Food products are designed to be taken together for holistic health and wellness. We even have curated bundles of the best product combinations just for you! Check out our Value Bundles.
How long does it take for supplements to work?
Everyone's body and health history is different, thus we all respond differently to supplementation. Some customers see and feel results in days, while for others, results take a few months. We encourage you to consult your doctor or healthcare provider with questions before starting any supplement routine.
Are your products 3rd party tested for heavy metals, etc.?
Quality assurance is our #1 priority. Our facilities are CGMP certified and our products undergo extensive 3rd party testing for heavy metals to ensure that they meet all regulatory standards.
Yes. Our collagen is certified by Kosher Supervisory Services. If you have any questions about the certification process, you can contact Rabbi Noah Sheinkopf of Kosher Supervisory Services at rnsheinkopf@gmail.com
Why doesn't my collagen product seem to be filled all the way to the top of the jar?
We package all of our collagen products in sustainable, post-consumer recycled jars, which are available in very limited sizes. Our collagen packaging is selected not only to meet our sustainability requirements but also to accommodate the powder and the scoop, with sufficient headspace to allow for easy, sanitary scooping and minimal mess.
WHOLESALE & RESALE RESOURCES