Matcha Collagen Peptides Powder
Regular price
Sale price
$30.00
A premium blend of our best selling collagen, organic matcha and stamina boosting organic cordyceps mushroom promotes all-day energy without the jitters +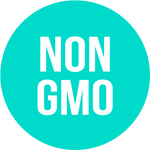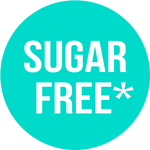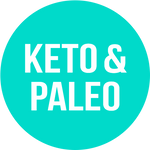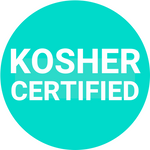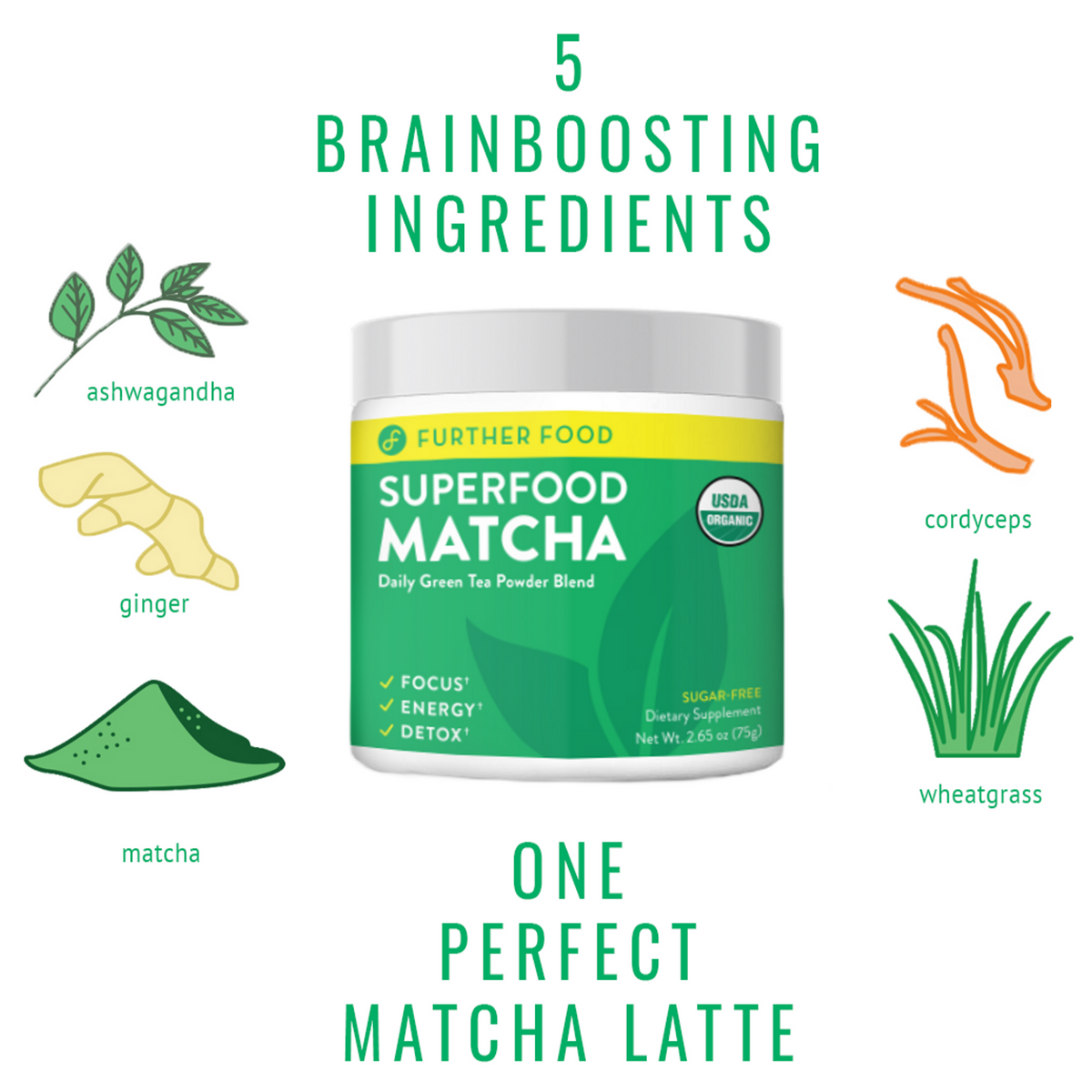 Why Choose Matcha Collagen?
27mg of caffeine and L-Theanine, naturally occuring from matcha, boosts productivity, improves mental clarity and focus+
Adaptogenic organic cordyceps mushroom increases endurance, fights fatigue and relieves stress+
8,000 mg of premium collagen peptides supports healthy skin, hair and nails, plus joint and gut health+
Delicious, superior tasting organic matcha cultivated by a 10th level Japanese Tea Master 
Packaged in 100% Post-Consumer Recycled jar
+ These statements have not been evaluated by the Food and Drug Administration.
This product is not intended to diagnose, treat, cure, or prevent any disease.
Translation missing: en.accessibility.collapsible_content_title
How to use Matcha Collagen

Add 1-2 scoops daily to hot water or milk for rich, full-bodied matcha tea or latte. Dissolves easily. 
Blend into smoothies or mix into baked goods for a nutritious boost.
What is Matcha?

Matcha is a high-grade green tea that has been ground into powdered form. The best forms of matcha come from southern Japan. As a result of the unique way that it is grown and harvested, matcha has more antioxidants than other green teas and is considered a true nutritional powerhouse. 
Which types of collagen are in Further Food Collagen Peptides?

Further Food Matcha Collagen is made from hydrolyzed collagen peptides, which are made when full length chains of collagen peptides have been broken down into shorter, more absorbable chains of amino acids. Our Matcha Collagen is made of Type I and III collagen, which are the most common types of collagen in the body, serving as important components of our hair, skin, nails, bones & joints.
How do I store it?

Store your Matcha Collagen Peptides at room temperature in a cool, dry environment.
Does Matcha contain caffeine?

Matcha contains caffeine, but it also contains L-theanine, an amino acid that helps to promote calmness. So the combination of caffeine and L-theanine in matcha give you energy without the jitters!
Is Matcha Collagen tested for heavy metals?

Quality assurance is our #1 priority. Our Collagen Peptides undergo extensive heavy metal testing to ensure that they meet all regulatory standards. Our facilities are cGMP certified, which is the highest quality certification for supplements.
How long will it be before I see results, and how long will the results last?

Collagen begins restoring and repairing skin, bones, joints, ligaments and your gut immediately.+ Clinical trials have shown visible improvements after four to twelve weeks of supplementation, depending on the study and the benefit being measured. However, one should take collagen peptides indefinitely to combat aging because our body produces less and less collagen every year. Supplementing with collagen is not a temporary fix, it's a lifelong dedication to better health from the inside out.
What does it taste like?

Our collagen is tasteless and odorless, so it can be added to any drink or food without changing the taste. You can mix it and use it in a variety of recipes, click here for collagen recipe ideas.
Is your collagen kosher certified?

Yes. Our collagen is certified by Kosher Supervisory Services. If you have any questions about the certification process, you can contact Rabbi Noah Sheinkopf of Kosher Supervisory Services at rnsheinkopf@gmail.com
Purity Tested

We conduct rigorous ingredient testing for contaminants and impurities.

Independently Lab Verified

Consistently 3rd party tested for quality, potency and purity to give the most in every bottle.

Good Manufacturing Certified

Our manufacturing facilities are cGMP Certified because safety and quality come first.
Translation missing: en.accessibility.collapsible_content_title
Use this powder as a powerful daily detox or stirred into milk for a matcha latte. You can also try boosting your smoothie with this powder for a green-powered kick! LEARN MORE +

At Further Food, we are dedicated to providing premium quality products, organic matcha powder included! Our premium matcha supplement blend is carefully made with not just matcha green tea powder but also organic cordyceps mushrooms, ashwagandha, and more. The end result is a premium quality organic matcha powder that you can trust. This amazing powder is full of antioxidants, a balanced amount of caffeine and plenty of amino acids to keep you feeling focused without the nervous jitters of excess energy. This formula is sugar-free, vegan, and keto and paleo friendly! There are very few limitations to our matcha powder; it's a product you'll have to try to believe.

For more recipes and information on this matcha green tea powder, contact Further Food today!