Chocolate Marine Collagen Powder
Regular price
Sale price
$38.00
A premium blend of our most bioavailable collagen, mood-boosting reishi mushroom and delicious dark chocolate. This Chocolate Marine Collagen of your dreams revitalizes skin, hair, and nails while improving joint and gut health.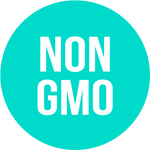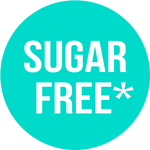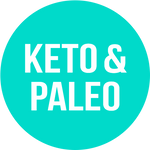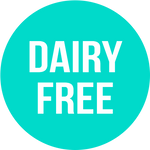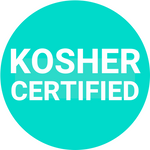 Why Choose Marine Collagen Peptides
4 powerful real food ingredients - that's it! No preservatives, no artificial flavors, no junk – ever
Delicious, rich chocolate taste – made with dutch cocoa powder. The healthy way to satisfy your chocolate cravings. 
12 grams of hydrolyzed wild-caught marine collagen peptides per serving 
Most bioavailable collagen; absorbed 1.5x more efficiently by the body when compared to bovine and porcine collagens+
Supports radiant skin, hair and nails, plus joint and gut health+
Nootropic organic reishi mushroom improves mood and helps to boost the immune system+ 
Packaged in 100% Post-Consumer Recycled jar. We're keeping plastic out of our oceans!
+ These statements have not been evaluated by the Food and Drug Administration.
This product is not intended to diagnose, treat, cure, or prevent any disease.
Translation missing: en.accessibility.collapsible_content_title
How to use our Chocolate Marine Collagen Powder

Add 1-2 scoops daily to milk or coffee for a delicious hot cocoa or mocha. Dissolves easily. 
Blend into smoothies, yogurt or baked goods for a nutritious boost.
Where is Further Food Chocolate Marine Collagen sourced from?

Further Food Premium Marine Collagen is made from the skin and scales of wild caught cod from the North Atlantic, making it a premium and sustainable source of fish collagen.
What is the difference between marine collagen and bovine collagen?

Marine collagen is sourced from fish, whereas bovine collagen is sourced from cows. Both marine and bovine collagen have the same benefits and can be used interchangeably.
What are the benefits of reishi mushrooms?

Reishi mushrooms, also known in Chinese as lingzhi, are a staple in Chinese medicine. This powerhouse mushroom, which means "mushroom of immortality," is prized for its immune boosting benefits. Plus reishi are also mood boosters!+
How absorbable are marine collagen peptides?

Research has shown that more than 90% of collagen is absorbed into the bloodstream within the first six hours after consumption. Additionally, marine collagen specifically is the most bioavailable (absorbable) of all collagen types.
Is your collagen tested for heavy metals?

Quality assurance is our #1 priority. Our Collagen Peptides undergo extensive heavy metal testing to ensure that they meet all regulatory standards. Our facilities are cGMP certified, which is the highest quality certification for supplements.
Why should I take Further Food Premium Marine Collagen?

Marine collagen powder is the most bioavailable of all collagens, meaning it gets absorbed faster and more efficiently. The research demonstrates that Marine Collagen may help improve skin, bone, joint, and digestive health.+

Further Food Premium Marine Collagen has over 6 grams of collagen peptides per serving and includes 18 amino acids (8 essential amino acids). It also contains not only the usual Types 1 and 3 collagen, but also Type 2. That simply means our single-source collagen can provide more overall support!

Additionally, our marine collage powder contains more glycine than other types of collagen. Glycine is a vital, all-encompassing amino acid that provides tremendous health benefits. Glycine's health benefits include helping to: promote the building of lean muscle mass,  prevent the formation of stomach ulcers, improve glucose tolerance to potentially protect against diabetes. Glycine also has anti-inflammatory and antioxidant properties.
How do I store it?

Further Food Premium Marine Collagen should be stored at room temperature, in a cool, dry environment.
What are collagen side effects?

No known side effects have been reported. We recommend taking collagen with food to prevent any intestinal discomfort that may occur.
How long will it be before I see results, and how long will the results last?

Collagen begins restoring and repairing skin, bones, joints, ligaments and your gut immediately.+ Clinical trials have shown visible improvements after four to twelve weeks of supplementation, depending on the study and the benefit being measured. However, one should take collagen peptides indefinitely to combat aging because our body produces less and less collagen every year. Supplementing with collagen is not a temporary fix, it's a lifelong dedication to better health from the inside out.
Purity Tested

We conduct rigorous ingredient testing for contaminants and impurities.

Independently Lab Verified

Consistently 3rd party tested for quality, potency and purity to give the most in every bottle.

Good Manufacturing Certified

Our manufacturing facilities are cGMP Certified because safety and quality come first.
Translation missing: en.accessibility.collapsible_content_title
Marine collagen is the most bioavailable collagen for quick and easy absorption. LEARN MORE +

Further Food Chocolate Marine Collagen is made from hydrolyzed collagen peptides, which are made when full length chains of collagen peptides are broken down into shorter, more absorbable chains of amino acids. Additionally, our marine collagen is a unique source of Types I, 2 & 3 collagen. Type 1 and 3 specifically support skin, hair, nails, bones, joints, and digestion, while Type 2 collagen is particularly useful for joint pain and arthritis.