Premium Curcumin Turmeric
Regular price
Sale price
$20.00
A powerful blend of curcumin extract plus turmeric root to help decrease inflammation and ease achy joint pain. Comes with 60 vegan capsules; 2-month supply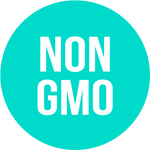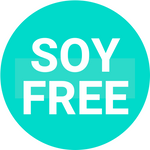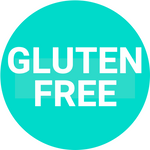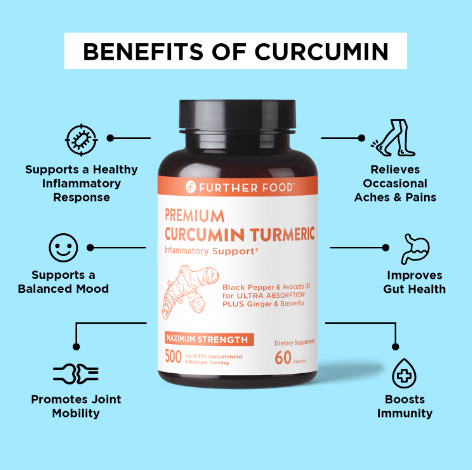 Why Choose Turmeric from Further Food?
Doctor-formulated with 500mg of 95% standardized curcumin extract plus organic turmeric root for 30x the potency as ordinary turmeric powder
Includes black pepper and avocado oil for superior absorption, plus ginger & boswellia to support healthy inflammatory function
Real Food Ingredients: No preservatives, no artificial flavors, no junk—ever
+ These statements have not been evaluated by the Food and Drug Administration.
This product is not intended to diagnose, treat, cure, or prevent any disease.
Translation missing: en.accessibility.collapsible_content_title
How to use our Premium Curcumin Turmeric
Why should take Premium Curcumin Turmeric Capsules?

Anyone with joint pain, aches or muscle soreness
Anyone struggling with inflammation 
What are the health benefits of curcumin?

Curcumin, the active compound in turmeric root, is well-known for its anti-inflammatory and antioxidant properties that provide benefits to the entire body. Curcumin can be a useful supplement in helping to alleviate pain (OR pain management), specifically helping to support joint flexibility and mobility. Additionally, curcumin has gut health benefits; its anti-inflammatory qualities help to drive down the chronic inflammation that is characteristic of inflammatory bowel disease. Supplementing with curcumin also has brain health benefits; curcumin is helpful in improving mood and managing depression, while also helping to boost memory function and reduce brain fog. Other benefits of curcumin include helping to strengthen the immune system and even helping to regulate blood sugar.  
Is your Curcumin tested for heavy metals?

Absolutely. Each batch of Premium Curcumin is Independently Lab Verified for quality, potency and purity, including heavy metal testing. Our Premium Curcumin meets all regulatory standards. 
Why does it contain black pepper & avocado oil?

We've included both avocado oil and black pepper to help enhance and maximize absorption of the curcumin. Turmeric is fat soluble, meaning that it needs to bind to a fat in order to be absorbed in the gut. Avocado oil is a healthy fat with lots of benefits, including helping to reduce cholesterol and improve heart health. Black pepper is helpful in increasing the absorption and bioavailability of curcumin.
When is the optimal time to take Curcumin and how long does it take to work?

We recommend taking Premium Curcumin Turmeric with food and at a regular time every day. This is because the benefits of Curcumin are dependent on having stable levels of curcuminoids in the bloodstream. By using Curcumin consistently and daily, you will ensure that you have sufficient curcuminoid levels to maximize the health benefits of this powerful herb.

While everyone's experience is different, curcumin starts to work once the levels of curcuminoids have risen sufficiently in our bodies.
Are there any side effects?

No side effects have been reported. Pregnant or lactating women or anyone undergoing treatment for a medical condition should consult with their medical care practitioner prior to taking Premium Curcumin.
What are the benefits of including turmeric root and curcuminoid extract?

Curcumin's benefits apply once we have sufficient curcuminoid levels in our bodies. Modern research supports the ability of standardized curcuminoid extract to raise the curcuminoid levels in the body's circulation. Additionally, turmeric root has hundreds of active compounds that can provide a variety of potential benefits in the body. To help you get faster and more powerful results, Premium Curcumin Turmeric includes both full-spectrum turmeric root AND 95% standardized curcuminoid extracts.
Can I give this product to my children?

We do not recommend this product for kids 12 years old and under. As always, we recommend that you consult with your child's medical practitioner.
Purity Tested

We conduct rigorous ingredient testing for contaminants and impurities.

Independently Lab Verified

Consistently 3rd party tested for quality, potency and purity to give the most in every bottle.

Good Manufacturing Certified

Our manufacturing facilities are cGMP Certified because safety and quality come first.
Translation missing: en.accessibility.collapsible_content_title
Our curcumin turmeric capsules are vegetarian and carefully formulated for a wide range of benefits. LEARN MORE +

Curcumin turmeric has been used for medicinal purposes for centuries in India and Asia. This culinary spice has been used for more than just food; ancient natives believed that turmeric had significance in religious and practical applications.

Historians have found curcumin turmeric in ancient pots and even clothing. That's because curcumin is the natural chemical compound that gives turmeric a vibrant yellow coloring. What exactly do dietary supplements like turmeric capsules aim to achieve? This naturally occurring chemical compound is beneficial to many different applications. Today, turmeric capsules has been in the spotlight for its anti-inflammatory, antioxidant, and health-benefit properties, often in the form of a dietary supplement!

At Further Food, we have premium products like our turmeric capsules to keep your joints moving and your body from muscular inflammation. Our curcumin turmeric capsules are vegetarian and carefully formulated for a wide range of benefits. These benefits include balancing moods, improving joint mobility, boosting immunity, and much more. Further Food curcumin turmeric capsules are here to supplement your life with beneficial curcuminoids. Cooking with turmeric is a great way to get the curcumin that your body needs, but some of the benefits are lost in the cooking process. With our 500 mg capsules, you will be able to benefit from curcumin in a fast and effective method that is more efficient than consuming turmeric in its raw form.

Health and wellness do not happen overnight; it's done by having consistency in what you do and consume. Be intentional with your overall well-being and elevate your lifestyle today with premium curcumin turmeric capsules from Further Food today!